Garden and Gun magazine called Ryan Kirby "The South's Next Great Wildlife Artist" in 2019. He's commissioned works for Outdoor Life Magazine, Winchester, and Browning.
His art has also raised more than $1M for conservation through organizations like the Rocky Mountain Elk Foundation, the National Wild Turkey Federation, and the Quality Deer Management Association (now the National Deer Association).
I didn't know any of this while scouring the SEWE site in search of interesting people to talk to.
Putting it together
Growth & Maturity of the White-Tailed Buck is something that I referred to frequently as a new hunter, way before starting a podcast crossed my mind. It's a handy reference, but also beautiful.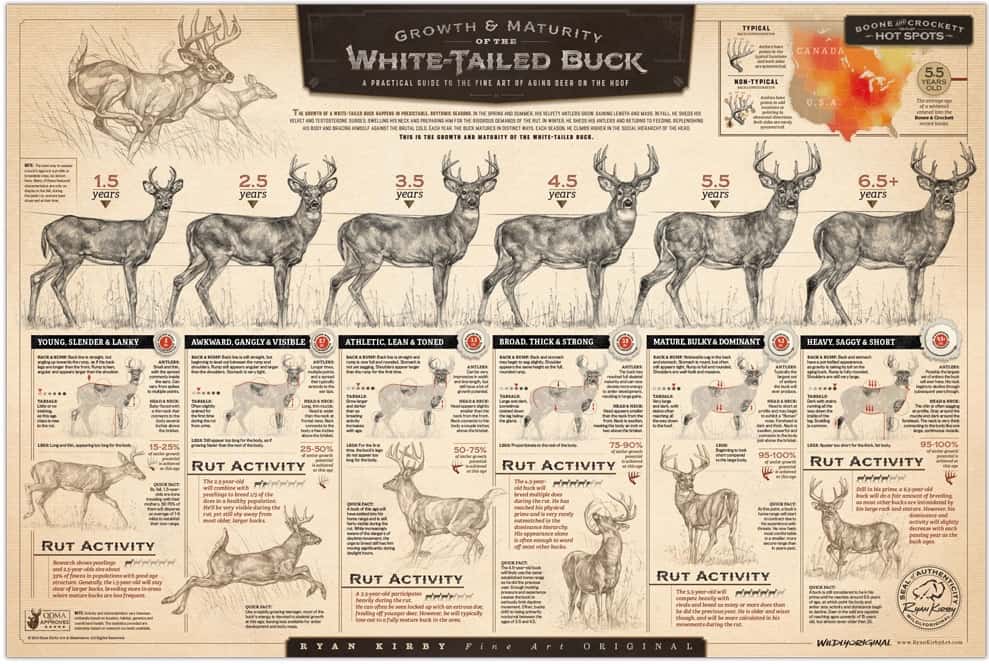 I had no idea while randomly perusing Ryan's portfolio that he had drawn this piece that I really appreciated. After making that connection, I reached out for an interview.
Ryan was enthusiastic in accepting my invitation, and really interesting to talk to.
I spent a few minutes getting to know Ryan before our interview. We're basically strangers. I'd dealt with his administrative assistant until meeting him over Squadcast.
We covered the basics of his passions for hunting and art in short order.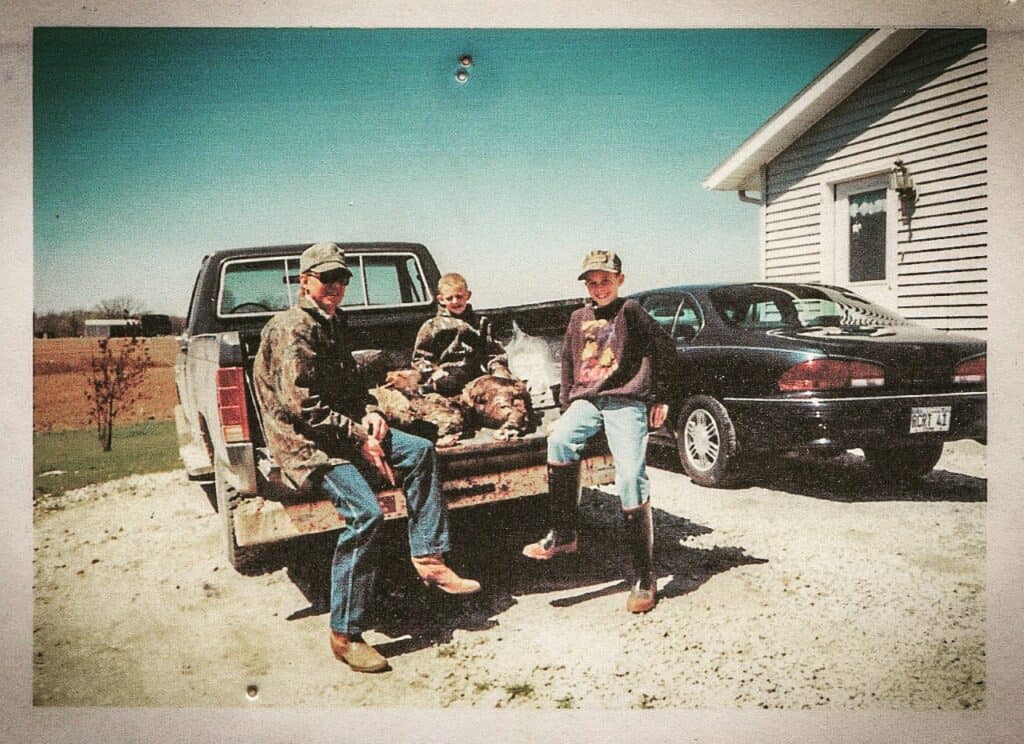 He began hunting and fishing on his father's farm when he was young. Ryan credits an early art teacher with helping him tap into and develop his natural talents for art. I like to think we all benefit from the support these two men showed Ryan.
Now a father himself, Ryan resides in Boone, North Carolina with his wife Kim and their children.
His work is inspired by a lifetime of adventures in the field. He loves to hunt turkeys.
Opening up
Even though we're strangers, Ryan was easy to connect with. Our conversation didn't feel forced. Laughs came easily.
He seemed pleased that I was educated and inspired by his white-tailed buck drawing. That was the point. His face broadens into a grin when he talks about that piece. It's obvious he's proud, but also humble about its success.
I didn't expect what came next. Ryan opened up to me about some family challenges of the variety rarely shared between acquaintances. It was jarring. I certainly felt for him, and was honored that he felt he could share with me.
This is a recurring theme among the people I've met through hunting. It's part of the reason I started this project. The common experience of hunting seems to bypass the barriers normally found between total strangers. It's refreshing, but it was startled by it this time.
Still, I'm thankful to get to know Ryan and hope to catch up with him next I find myself in Boone.
Check out Ryan's interview on the Hunting Fatherhood Podcast.